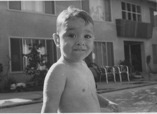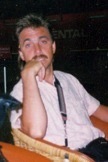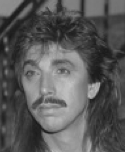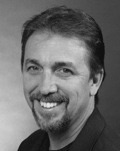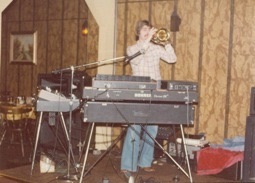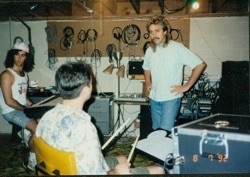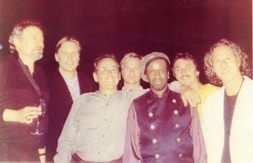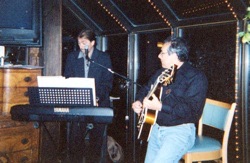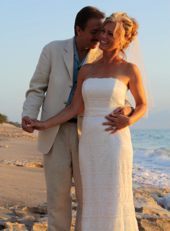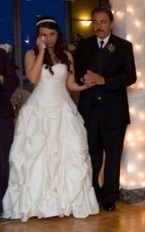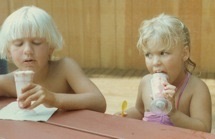 TOMMY MITCHELL 
BIO
SINGER / SONGWRITER / ARRANGER / PRODUCER
It all started because his dad, Tom, Sr., a jazz trombonist, went to Juilliard School of Music where he met another student there, Simonetta, Tommy, Jr.,'s mother to be, an operatic soprano, and they married while still students at Juilliard. By the time Tommy, Jr., was 11 months old, he and his mom were living on the road and touring America with dad's band, the Sauter-Finegan Orchestra.The family finally settled in NJ, and Tom, Sr., began work in New York City as a staff musician on NBC TV's hit,  "The Sid Caesar Show."
Tom, Sr., was also now recording at sessions with such stellar Jazz legends as Dizzy Gillespie, Miles Davis, Stan Getz, Billie Holiday, and Quincy Jones, and then with luminaries like Ray Charles, Aretha Franklin, Tony Bennett, Nat King Cole, and "The First Lady of Song," Ella Fitzgerald. When he was able, dad brought young Tommy along to some of his recording dates. And being so musically predisposed, Tommy began playing the piano at the age of 4, and soon after that, the trumpet, drums, and singing.
Once when his dad was playing the Kraft Music Hall NBC TV show, the orchestra's drummer, Ed Shaughnessy (Doc Severinsen and the NBC Orchestra/The Tonight Show), invited Tommy to sit in, and at 15 years old, he played the drums with that band. It must have been quite a thrill knowing that the host, Herb Alpert, and his guest, Louis Armstrong, just might be listening in.
Tommy got his first taste at writing for a jazz band while his dad was a part of the Dick Cavett Show Orchestra led by Bobby Rosengarten on ABC-TV. His charts were performed regularly by the band during the broadcast of the show and earned Tommy his first royalties as a writer. Incidentally, a new young face on the scene was  brought in to play trumpet with two outstanding veterans, Joe Wilder and Ray Crisara — it was Randy Brecker.
Tommy started his musical career singing, playing drums, trumpet, and piano, right after high school in local bands and as a solo. Eventually though, he concentrated on his songwriting, arranging, and his singing, which can best be described as soulful, powerful, and yet sensitive --the result of his many years performing live.
As someone who grew up during the 1960s, Tommy's musical tastes are no doubt diverse, and this shows in his songwriting and ability to arrange so many different styles of music. One of his first Pop songs, "Where Do We Go From Here," was signed by April/Blackwood Publishing. Hubert Laws recorded Tommy's Jazz composition, "Your Love," and released it on Warner Bros. Records. Another of Tommy's songs, "If This Ain't Love," was recorded by    Jay Novelle on Emergency Records and hit the Top 10 on the Billboard Dance Chart. Guitar phenom John Tropea (who has performed on the recordings of Paul Simon, Eric Clapton and Van Morrison, and many others) invited Tommy to co-write the soulful horn arrangements on Laura Nyro's album's title track, "Angel In The Dark," and "Sweet Dream Fade," on her album that was completed posthumously. And John recorded Tommy's Jazz instrumental composition, "Messenger," earning them both airplay in Japan.
Tommy's early successes led to a career singing, and then writing and producing music with the very accomplished NY studio session guitarist David Spinozza (who himself has recorded with James Taylor, Paul McCartney, Billy Joel, just to name a few) in many major national radio and TV commercials for clients Coca-Cola, The NY Rangers, Toyota, among others. Tommy's productions have included working with and producing such acclaimed artists as Leon Russell, Michael Bolton, Irene Cara, Martha Wash, and Patti Austin. As a performer, he has been on stage with Darlene Love, Phoebe Snow, Ben E. King, and Paul Shaffer. No doubt, one of the most memorable highlights of his career was when Tommy performed as Lead Singer for the iconic Blood Sweat and Tears.
Tommy resides in West Palm Beach, Florida, and over the some more than 35 years span of his musical career, continues to sing, write and perform live as a solo artist and with the Tommy Mitchell Band.
EXCLUSIVE REPRESENTATION
by
PAT POOR
AMERICAN EARTH MUSIC CO.
Waiting for my flight
1975
First 2 years of my life spent on the road while Dad played with the Sauter Finegan Orch. 1955
Hotels with pools were the best!
Tommy Mitchell Sr.
practicing at home
1979 Longo's in Lodi, NJ. 
Playing keyboards and Flugal horn
Adding some keys and drums to a jingle in my basement studio
John Tropea Band in Bermuda
(L to R) Ronnie Cuber, Will Lee, John Tropea, Cliff Almond,
Leon Pendarvis, Tommy Mitchell, (Blue) Lou Marini
Tropea and me playing at the Hungry Peddler in New Jersey 1998
My kids Sean and Summer
when they were little
Summer's Wedding Day with Dad 2007
Catch of a Lifetime.
Patti and Tommy married in 2009